Walshaw Sports Club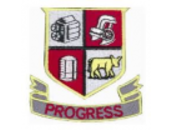 Walshaw Sports Club
Cricket Section
News Report
Use of cricket nets
Author: Mike Mills, 19/05/20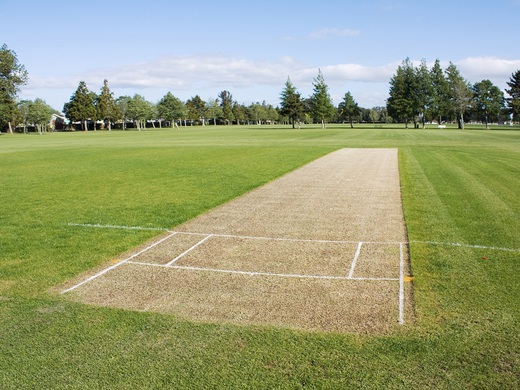 All.

Since 13 May 2020, people in England have been permitted to participate in sport with people in their household or one person from another household in England in an outdoor setting.
Please note the following:
This change in restrictions only applies in England and does not apply in Wales.
The change is for participation in sport outdoors only.
Social distancing measures (staying two metres away from people outside your household) still apply.
The change does not permit the reopening of pavilions for changing, social or hospitality purposes.
This change does not permit participation in team sports within or between clubs. ECB recommended the suspension of recreational cricket on 18 March 2020 and with the sole exception of the specific and controlled use of outdoor cricket facilities outlined in this guidance that remains the case.
This means that as of 13 May 2020, cricket clubs in England are able to:
• Reopen their outfields for outdoor sport activity that complies with the Government guidance and maintains social distancing.
• Reopen their cricket nets in a way that maintains social distancing on an 'every other net' basis – so Walshaw, who has a two-bay net, can reopen one of those bays, only.
• When outdoor nets and outfields are closed and there is general open access, closed signage should be clear and visible to inform the general public that the facilities are not available for use.
• Club buildings (including changing rooms and bar) and any other communal areas are to remain closed. At this stage keeping these areas closed will reduce social interaction to help reduce the transmission of COVID-19.
1. Understanding the hazard
The transmission of COVID-19 is thought to occur mainly through two routes;
1. Respiratory droplets generated by coughing and sneezing. These can be breathed in if in closed contact to a person coughing.
2. Through contact with contaminated surfaces, this is where bodily fluids from an infected person are spread onto a surface, others who touch that surface with their hands then put hands in mouth or eyes may become infected.
In addition to respiratory secretions, COVID-19 has been detected in blood, faeces and urine.
Prior to using the outdoor nets. (Further specific information will follow for training sessions)
In preparing to use the nets, or a training session, we ask that each member of the coaching team and ALL players review the Government and NHS guidance on Coronavirus to maintain good hygiene - https://www.nhs.uk/conditions/...

Players and coaches should not attend the venue if they have:
• A high temperature – feels hot to touch an individual's chest or back
• A new, continuous cough – this means a person has started coughing repeatedly.
If anyone has either of these symptoms or lives with other people who are showing symptoms they must not attend.
Following government advice we recommend that people do not attend the venue if they fall into any one of the below groups:
• Have contracted the virus and still within 7 day isolation period.
• Are living with an individual who has contracted the virus and are within your 14 day isolation period.
• Have underlying health issues which may be impacted by Coronavirus.
• Are 70 years of age or over?
• Are pregnant.
• Have a weakened immune system.
Prior to attendance please familiarise yourself with government guidance.
Booking a net session:
To operate the facility safely and minimise the risk of spreading COVID-19, a controlled booking system will be put in place.
This will be run by:
Mikey Watt – club captain/coach (main contact)
Mike Mills - Cricket Chairman (secondary contact)
Users must request a time slot via the players Whatsapp Group or via a Direct Message to Mikey Watt. A strictly controlled spreadsheet will be used.
The following time slots for using the Nets this week only are:
Wednesday 20th May
10am-7pm
Thursday 21st May
10am-7pm
From next week – w/c 25th May and until further notice, Nets will be open each Wednesday and Thursday – 10am-7pm. Please note: Outside of these times/days – the Net facility must not be used.
Allocated slots will be for 1 hour sessions
Walshaw Cricket Section will continue to comply with data protection law including not sharing personal details of participants with others without having a legal basis for doing so (e.g. avoid making booking management system 'live' with personal details for all to see).
All users of the nets must make themselves aware of what is required before, during and after using the nets – see below:
DETAILED GUIDANCE FOR CLUBS ON RETURN TO USE OF CRICKET GROUNDS
15 May 2020
Before, During and After Net sessions:
All net users, must ensure regular hand washing and also refrain from handshakes.
To ensure a considered, and risk free approach to the net session the following guidance must be strictly adhered to:
• Players entering the facility must do so via the main car park gate only - at the rear of the changing rooms only.
• The two players will go straight to their pre-nominated lane
• The wickets will already been positioned with the lanes coned off accordingly.
• All personal equipment including drinks must be placed outside of the net lane and stored within individual's kit bag.
• If possible, each player will bring their own ball(s) to bowl with. The player should highlight to Mikey Watt prior to attending if they do not have a ball so one can be assigned. If a ball is assigned by the club, wipes will be provided for the ball to be sanitised on regular occasions.
• Participants will be encouraged to use toilet facilities before attending. The toilet facility will not be open.
• Each player must wash their hands prior to arrival. At this time no hand sanitiser will be provided.
• Personal hygiene measures should be carried out at home before and after use of the facility.
• Players will bring their own hand sanitiser where possible. If this isn't possible they should wash their hands with soap and water for at least 20 seconds before and after visiting the club.
• Travel together – only as a household.
• Avoid public transport.
• Arrive at the start of your time slot to help with social distancing.
• Bring their own playing/training equipment including balls.
• Bring their own filled drinking bottles.
• Avoid touching equipment as much as possible whilst on club premises and use cleaning stations whenever available.
• Do not overstay your allocated time slot; players should be clear of the area by the time the next users arrive.
• Do not stay to socialise.
• If bowling machines are used (at this time Walshaw cricket have made the decision that this equipment will not be used. This will be reviewed on a weekly basis), please ensure they are cleaned thoroughly between uses with dry-cleaning products and that all balls used are cleaned with disinfectant. This is the responsibility of the bowling machine operator.
• Do not leave private property behind.
• No spitting.
• No saliva or sweat should come into contact with the ball at any time.
• As always, the health and safety of participants is paramount - please ensure those using the nets minimise the risk of injury (wear helmets, pads etc). As well as response times being delayed this is vital to avoid any additional stress on the NHS.
• Encourage all users to report any infection of their household following use of the facility to allow effective contact tracing and to limit the spread of the virus.
After the Net sessions:
• Players are to leave via the main gate only - behind the changing rooms
• Report to the Cricket Chairman any concerns relating to hygiene or potential transmission of virus amongst training.
• Continue to follow hygiene guidelines and National Government guidance.
Please note that the risk assessment is subject to constant review and may change and as the cricket committee continues to monitor government advice.
We will also continue to look into the best ways of working over the coming weeks/months which always put's your health and safety first.
How to achieve this:
Both the Senior and Junior Cricket Committee will:
• Review operating plan after day one and week one and revise if necessary – your facility operation must be fit for purpose and safe for those operating, maintaining and using the site.
• Act on any incidence of infection prior to or after use of the facility and conduct appropriate contact tracing in line with Government methods.
• Be prepared to close the facility in the event of:
o An incidence of COVID-19 infection of a user.
o A change in Government guidance/regulation.
• Constantly review Government guidance. Please also regularly review news updates on the ECB website. This guidance will be updated and is likely to change in response to Government policy and other best practice guidance.
Control Measure Considered but NOT Implemented at this stage
• Use of gloves at all times by net user and coaches when applicable.
The use of nitrile gloves for all persons involved in cricket is not required as hand washing routines will be maintained prior to the training and also at the conclusion of the training.
All equipment in use will be washed and/or treated with disinfectant spray. Hand washing remains the government's no.1 control measure to prevent the spread of Covid-19.
. Use of face masks at all times by coaches/players.
The use of a surgical face mask throughout net sessions or training could inhibit active communication in the training which could lead to a greater safety risk to all parties. Also due to the very nature of the training and kit a face mask cannot be worn.
The control measures of social distancing where possible, the hand hygiene protocols and cleaning regimes, and the declaration that coaches and players are not exhibiting symptoms reduces the overall risk of fluid transfer/fluid droplets.
Mike Mills
Cricket Chairman
Michaelmills1@btconnect.com 07771 734529
Follow the site to get the latest news and results straight to your email