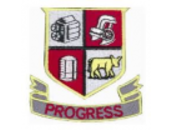 Walshaw Sports Club Cricket Section
Cricket Section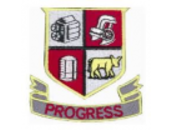 Walshaw Sports Club Cricket Section
A family friendly club based on Sycamore Road in Tottington, Bury. We have 4 senior teams and multiple junior teams from under 9s and a ladies' softball team. Was the 36th club to sign up for the Greater Manchester Cricket League on 29th May 2015 after many successful and happy years in the Bolton and District Cricket Association. The club has a thriving future stars section running on Friday evenings where children as young as 4 are trained by many members of the coaching and playing staff.
We have many juniors who have gone on to represent district and county standard and had the first ever female play 1st team cricket in the BDCA.
The club is also very proud to retain many players who have gone through the juniors and now playing senior cricket at all levels.
The club also has a function room available to members and the general public for functions and events. The club also has thriving football, pool and darts sections and hosts the local Manchester City supporters club and many other groups.
History of Walshaw Sports Club
In 1965 the village Cricket team and the football team merged and Walshaw Sports Club was formed. They secured a long lease on the present Sycamore Road ground and the members worked tirelessly to construct the new Clubhouse facilities and create a first class Cricket & Football venue on what was once rough grazing land.
The late 1960's and early 1970's saw many improvements to the facilities as the dedicated band of players and members set their sights on establishing a Sports Club that would not only be the pride of the village but would bring enjoyment to members and players for many years to come.
The Club was opened by Sir Tom Finney in 1968, the Changing Rooms were opened in 1970 by Sir Cedric Rhodes the then Chairman of Lancashire CCC, the members lounge was opened in 1973 by Emlyn Hughes and Sir Nat Lofthouse opened the extension in 1977.
The All weather floodlit 5 a side facility was opened in 2003 and renovated in 2022 along with the new net facilities.
Social, News & Weather
Never miss an update
Follow the site to get the latest news and results straight to your email